Baby Room Design – Steps to Planning and Creating the Baby Nursery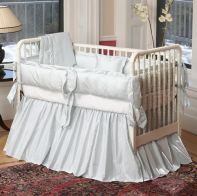 The very news that we are welcoming a newborn into our lives can be overwhelming. Those tender lips, face, hands, and cute innocent smiles added with the warm touch – we all wait eagerly to experience the purest form of love through babies. Especially for the parents to be, there are a lot more tasks to be done than just enjoying these feelings.
If you have been struggling with designing ideas for your baby room, here are some simple steps that can help you with the same.
Step 1: Focus on safety
Safety is what comes to our mind when we first think of our baby. Never include sharp-edged furniture, toys, or décor items that might cause unforeseen injuries. Opt for curved and smooth-edged furniture that will be gentle on your baby. Adding such furniture helps immensely when your baby starts crawling or tries to stand on their own. Even in the crib, do not use toys and décor items that are made of harsh material.
Step 2: Play with colors with care
Pink and blue are notorious for being sexist. If you research a little more into say Pinterest or baby furniture online stores, you can get plenty of ideas about what colors might be chosen for baby rooms.
Light pastel colors, warm shades of yellow and orange, shades of grey and blue in the right proportions, etc. can work well for luxury baby rooms. Choosing those colors is also a good idea as they go well even when your baby turns into a school and college-going age.
Step 3: Break the monotony
If you have already started with researching for  luxury baby room ideas, you might have the same repeated patterns and décor in most cases.
Why not try something unique and making a mark of your own? Go shopping and handpick items that might serve the same purpose. Who knows your baby room design might be the next big trending idea? Invest time and effort without extending yourself too much. It will be worth it.
Step 4: Organizers and baskets
That little one who will be in the crib soon will start demanding countless toys and play items more than you could even imagine. You will be needing organizers and baskets of all sizes and purposes for organizing toys, clothes, diapers, and other accessories of your little one. So, shop for them and try to mix and match the colors and sizes to give the room a trendy look.

Step 5: Planning for twins
The news that you are expecting twins might be doubly exciting. At the same time, taking care of twins and managing their tasks can be taxing, especially if you have got no other help. So, plan for arrangements in the baby room that can ease your life. Arrange for two cribs with sufficient distance. When purchasing accessories, see buy in different colors to make sure you are using them without mixing each other.
Step 6: Think long term
Babies grow up sooner than we imagine. The crib that we buy now might not be any more needed after some months. Or the décor that you make might look outdated by the next year. So whatever investment you are putting in bring out the luxury baby room, think in long term, and proceed. opt for repurposable furniture or neutral shaded decoration that will serve long even when the kids grow up.
Step 7: Focus on quality
Quality and cost go hand in hand. When you want to make the room safe for your baby, by also providing it a luxury look, focus on quality items. Choose furniture and accessories from well-established brands as they will have non-toxic options that are healthy for your baby. Such furniture also comes with a warranty and safety assurance giving you ample peace of mind.
Conclusion
The baby room that you design must be a safe haven for your baby. Designing the baby room and finalizing on the décor and essentials is a confusing task. It takes a lot of time and research. But in the end, the results will be worth it. Do ample research on the internet. Follow mom's blogs and baby room designer portals on social media. Save and learn from the ideas, be it small or big. And create your style that your baby will fall in love with!