What Do You Need to Know to Choose the Best Elementary School for Your Child?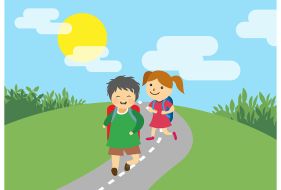 For parents, it can be a tough decision to pick the best one from the "private elementary school near me" options. They need to account for many factors before making a final choice. It takes a lot of research and effort to decide the right elementary school for your child. The primary reason being it is the place that lays the foundations for your child's future.
If you are a parent confused about making the rich choice from the list of private elementary schools near me you just made, here is what you need to know to choose the best elementary school for your child.
Make your list
Private schools are not ranked by state. Also, comparing two schools can seem a challenging task. Every private school has its curriculum, amenities, extracurricular activities, distinctions, and features. Location, fee structure, teachers, student strength, etc. – all differ from school to school. Hence, first make the list of schools that match your preferences concerning location, fee, facilities.
Visit the school in person
Once the list is ready, now is the time to visit the school campus. Call and schedule an appointment with the management and let them know your interest in joining the school and that you would like to pay a visit in person.
Once you visit the school, you can be assured of the campus, the facilities, safety measures the school is implementing for children, etc. Visit the library, science labs, swimming pools, and playground and grab a whole idea about how your child has to spend his life in the school.
Visiting the school in person also offers the best chance to clarify all your doubts with the management and make a better decision.
Consider your child's interests
Most schools offer extra-academic activities. Make sure your child's interest is one of them. Some children would enjoy arts while some wish their school encourages them in sports. Hence, ask your child what he is expecting from his school. The inputs about their preferences about the school will help you to narrow down the choices.
Teachers and supporting staff
Well-qualified and trained teachers are an asset to the school. They can handle children well-comprehending child psychology.
Besides, they shall be adept in teaching concepts to children by their cognitive levels. Alongside, it is equally crucial that the school has support staff who are patient and can make your child feel safe.
Transport facility
Schools with transport facilities can relieve a lot of burden for parents who run tight schedules. Besides, school transport helps your child to attend school without any commute hassles. It is a safe option for children to travel to and from the school when parents cannot dedicate time for kid's pick and drop.
Consider expert opinions
Seeking advice from experts helps you in finalizing the decision about your child's school. Such experts can include your family doctor, pediatrician, colleagues, or neighbors too. What's important is they should have crossed that stage of choosing a school for their child and should be able to guide you well with the choice.
Syllabus and future preparation
The syllabus your child is taught in elementary school is their foundation for the future. It should be comprehensive to meet the needs of competitive exams your child attempts no soon.
Besides, the school should offer the best holistic learning to prepare your child for the future. Robotics, coding, artificial intelligence, advanced sciences, etc. pique your child's curiosity. They satiate the thirst for learning and helps them to decide their career options.
Fee structure
Last and the most important is the fee structure. State authorities do not control private schools. Hence, the fees can be heavy and also vary from school to school.
Make sure you are getting every penny back in terms of a learning experience for your child. At the same time, check whether you are paying beyond what is considered to be normal.
Conclusion
An elementary school is the first step towards preparing your child for the future. Investing time and effort in filtering the list of schools to choose the best one for your child pays off fruitfully in the long run.