Tips for Finding the Best RV Campgrounds in Your City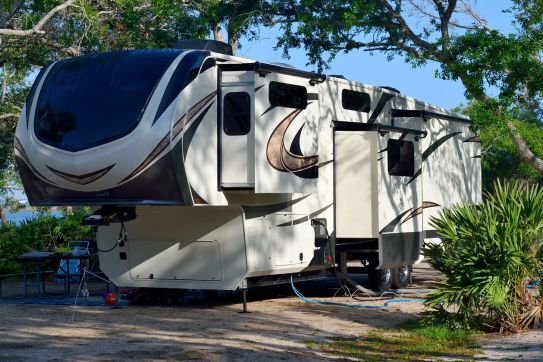 If you are someone who loves to travel in RVs then chances are you would love to camp in one too. But finding a safe and convenient RV campground is not easy. You cannot just park anywhere out in the wild or an open area especially if you are traveling with kids and pets. Such a thing is not wise even if it's just adults in the RV. So, it is important to find safe campgrounds before your trip.
Consider these tips to find the best RV campgrounds in your city.
Perform a quick online search.
One of the best ways to find local resources is to use online searches. With the right keyword, you can find local businesses easily. You can utilize it for finding RV campgrounds in and around your city too. Use keywords with your requirement and location such as RV campgrounds in Fort Worth TX or something similar.
The many names you find will give you a starting point for your research. You can then quickly sort through the links on the first search result page to know more about the various RV campgrounds and their suitability for your requirements.
Check the websites for details.
Begin by checking the websites one by one. Look for specific details about the RV campgrounds in resorts, parks, and other camping sites. If you like a campground but don't find the information about RVs on its website then feel free to call them with your inquiry.
Ensure that you don't only look for information about the RV facilities but also about the campsite in general. It should be a safe place to camp with your family.
Check the policies regarding pets, reservations, and cancellations. Some camping grounds allow pets at RV campgrounds albeit with some restrictions. So, ensure that you find out about the same before reserving the site.
Also, find out if impromptu visits to the campgrounds will be entertained or not. Perhaps you decide to take a trip suddenly or are traveling from elsewhere to a city. In such cases, it is best to know beforehand if you can visit the campsite without a reservation (of course, it will be possible only on the availability). But knowing that you have this option can be a safety measure when you are on the road in your RV with your family.
Look for facilities available at the site.
The campground space must be sufficient for your RV. You will need to know beforehand if the campground you like has the space for RVs of every size or not. A concrete road wide enough for easy back-ins to the parking site will be quite convenient for campers.
Other facilities to look for –
Patio with a cover
Sewer, power, and water hookups.
Digital cable TV connection
Wireless Internet
The power hookups must be of at least 30-50 amps. A smoker grill and built-in fire pit are good facilities to have by your RV (though only really good camping sites may offer these). The facilities available in the camping site must be in the easy reach of the RV parking site.
If you choose a camping resort as your RV parking site, you should be able to visit the restaurants on the site easily. The facilities in the camp must be easily available for you and your kids.
Analyze the budget.
Before you reserve your spot, it is important to check if the campground is in your budget or not. You wouldn't want to face a hefty bill without access to any facility on the site. The cost of the parking site must be in accordance with the facilities available to you.
If you are charged a hefty amount just for the parking site without the use of campground's facilities then it doesn't make sense financially to rent such a spot.
The camping ground must also be safe in all ways – the site, hygiene factors, and the overall environment.
Reserve your spot.
Nice RV campgrounds are always booked in advance. Once you are satisfied with a campground with all the above aspects; go ahead and book your spot without delay.