Different Designer Baby Bedding Sets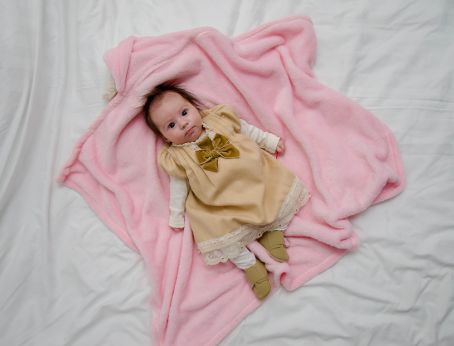 Designer baby bedding is a top notch luxury for you as well as your baby. The cribs are usually a bit more expensive than the usual beds, but are often made of high quality and offer all the comforts your baby needs. The fabric you choose in the bedding plays a very important role in your baby's sleep patterns. The most commonly used fabrics include satin, silk or cotton.
Cotton, over the years has emerged to be one of the most popular choices. It is cool in the summers and snugly in the winters. There is a huge consumer demand and most of the manufacturers focus on cotton bedding sets only. The bedding sets are available in different sizes and they come in vibrant and vivid prints. Nothing spices the baby bedding more than the designer baby bedding sets with famous cartoon characters printed on them.
You must make sure the prints on the chosen baby bedding set is durable and you can machine wash them without worrying about them wearing away or fading after few washes.
Another aspect in your checklist is to ensure the bed sheets fit the mattress in the crib. Choosing the right bed sheet was an easy affair before, when all baby bedding had the same size. Today, the manufacturers have come up with plenty of improvements and additions. So, to be on the safe side, you must measure the size of your mattress and look for the right designer bedding sets that can be easily tucked under the mattress without any hassle.
It will be an added advantage if the designer baby bedding set comes with stain protection properties. Some manufacturers add a special treatment in the fabrics to make them stain resistant that saves a lot of your cleaning time. While you spend a little extra in the beginning, you end up saving a lot more labor and money in the long run.
Rather than emphasizing too much on the style and designs, focus more on the aspect of safety. Too much of style can put your baby at risk. It is generally said that you must not use pillows inside the crib. Even use of bumpers is controversial as some say rather than protecting the baby from colliding to the railings, the chances of suffocation increase with use of bumpers. You can get in touch with your pediatrician for more advice on baby bedding.
Some manufacturers even offer furniture, rugs, borders and wallpapers that coordinate well with the bedding. Toy boxes, diaper stickers, mobiles, matching lamps are some of the extras that many manufacturers offer. Before choosing any of the accessories, you need to ensure they are safe for your kids. Designer baby bedding though costly in the initial phase, saves a lot of money in the future. It lasts longer and coordinates with other accessories in the nursery and offer unmistakable harmony and design to your child's room.