Advantages of Seeing a Pediatric Dentist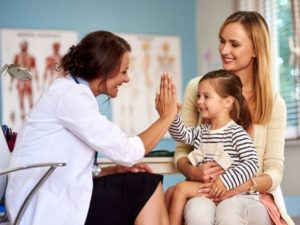 Both the American Academy of Pediatrics and the American Dental Association agree that a child must start their first visit to the dentist at the age one. Pediatric dentistry is one of the core specialty areas approved by ADA. After the standard four years in dental school, students who want to become a pediatric dentist must successfully complete two to three years of additional training and also possess a state license. Apart from additional training, pediatric dentists are particularly geared towards making children feel comfortable and safe. This includes a waiting room filled with child-size chairs and toys as well as a staff for making an extra effort for ensuring that every young patient feels at ease. The ambiance in this office let you know that the main focus is on children.
Whether you have parenting down to an art or a first-time parent, you always wanted what is best for your child. Particularly this is true when it is about their health, taking care whether they are exercised, well-fed and socialized. After all, a healthy child is always a happy child thereby making the most of their exciting youth. But, there persists a problem in children – poor oral health. Some people believe that as long as kids are brushing their teeth two times a day, rinsing and flossing, it is not necessary to visit a pediatric dentist. And there are people who think that the regular family doctor they have been visiting for years is more convenient than taking help from a specialist.
There are various advantages to seeing a pediatric McLean dentist benefiting both your child and your family. The top dental clinics go to the extra mile for taking proper care for your child's dental health and provide your family peace of mind.
Comprehensive Dental Care
Imagine you require a babysitter, but rather choosing someone who is expert in childcare, you prefer your usual pet sitter. So, what is the problem? Your pet sitter knows your furry children well, therefore there will not be a big difference when watching your actual children. If you are not on the same page about this, then you will be delighted to know that one of the great benefits of a pediatric dentist is they are just like regular dentists that you have already visited except they specialize in treating children.
Apart from providing comprehensive dental care for your children, these dentists believe in building a long-lasting and positive relationship with your child. Kids can get scary while visiting a dentist especially if they are entering a dentist's office for the first time, however pediatric dentistry is designed specifically for the comfort of the kids. The dentists provide care from infancy to teens including those with disabilities or special needs.
Help in Preventing Problems Before They Even Start
Going to general dentistry is no problem at all. But, a pediatric dentist specializes in child's development, growth, and psychology that they study for an extra two to three years after completion of dental school. They use specially designed equipment which provides the best treatments and resources for your child's dental health. A child's dental state changes continuously and dentists are always prepared to help at every stage. During infancy, they will focus on education and prevention, while during the adolescence period, they will focus on correcting and restoring teeth. The dentist can able to discover ant warning troubles or signs in your kid's teeth before they start thereby potentially saving you from expensive dental procedures.
Encouraging Healthy Habits
Pediatric dentistry introduces responsibility to your kids. Although a pediatric dentist is always there for help, it is critical that your child also take necessary steps for taking care of their teeth. When a child visits a pediatric dentist, they get to learn the consequences of eating too many sweets or how it feels when there is a cavity. Then, they can reward their dental actions or face the outcomes and eventually becomes matured in their behavior. As parents, you do everything for maintaining your child's health. But, maybe an extra voice is required to help your child in realizing the importance of oral health.