Why Nursery Gliders are Important for Babies?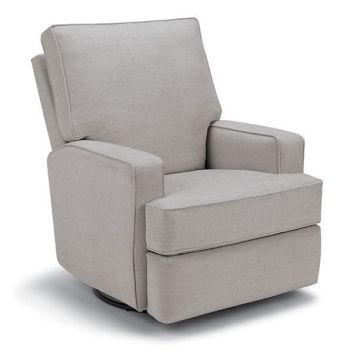 Nursery gliders are one of the most required furniture items that you will have to purchase when you have a baby. A nursery glider is best for breastfeeding; for sure, mothers will have an easy time while feeding their young ones. The newborn will be able to sip their mother's milk peacefully, enjoying the to and fro movement of the chair. Moreover, babies will love the gentle glide, which is practically the best way to pacify them when they are experiencing irritated moments because of varied reasons. Such gliding chairs are also best to put the baby into sleep. Hence, you must get a top-quality glider, which is strong enough to carry the nursing mother and the kid. The gliding must also be perfect; the movement must not be awkward. The baby must get a soothing feeling.
Why Nursery Gliders are Important for Babies?
In general, everybody asks about the significance of nursery gliders. Newborns will have a tough time adjusting to the rough realities of the world. They were up till now enjoying the coziness within their mother's womb, where they were safe from all external threats. Now they have come out and will need much time to adjust themselves with the new environment. The baby will find it very difficult to cope up with the exhausting external world because of the harsh weather and external conditions. He or she will behave irritated for some or other reasons. During such situations, a nursery glider will of much help. One can hold the baby comfortably in the arms or on to the chest and can sit in the glider chair. The slow swinging of the chair will be comforting to the child, and this will make the irritated baby calm.
To be precise, this furniture item is equally important to the baby, as well as the mother. During the initial period, it is the mother who must get a comfortable chair so that she can handle the child calmly. Practically speaking, for the first few months, it will be a tiring time for both the mother and the kid. The kid will need a peaceful place to rest, and the mother needs a comfortable chair for breastfeeding and also pacifying the baby during the discomforting hours. Here comes the practical significance of nursery gliders. Such gliders will be a perfect resting place for the babies, and mothers will find the same comfy for feeding the child. Another tempting thing about modern glider chairs is that you can get adjustable ones. In other words, the child can use the item all through his infant and younger days. As diverse models that have different designs, sizes, and shapes are easily available, you will find the process of buying very easy.
Select Carefully
You can find different sizes and models with distinct features and attractive shapes, and you must get the best one. You must be very careful while selecting these and must always consider the pros and cons. The basic things that you must make sure are the quality of the timber, upholstery, adjustable nature, and cleanable nature. The best thing about online shopping is that you will be able to see a whole lot of brands and models. Moreover, you can compare the models and the prices and pick the most suitable one.
You can search through the internet to find the web addresses of some of the leading merchants. It's always wise to visit the websites of some top furniture dealers and pick the most suitable one. That said, you must make it a point to buy from established dealers. Established dealers will have decades of experience. This vast experience makes them well informed about the practical necessities of the customers. Hence, you are sure to get genuine gliders, which will appease the needs of mothers, and which the child can use for a long time without any damages. However, you must make certain that the dealer is not charging you too much. The best part of buying from reputable traders is that you will get quality nursery gliders at affordable prices.
Four Great Reasons to Buy Romina Baby Furniture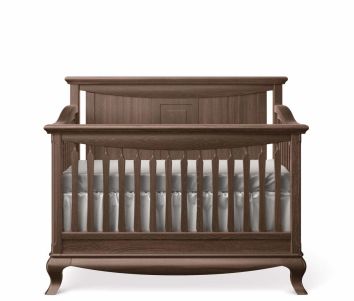 It takes time and effort to find the right furniture for your baby. The furniture needs to be perfect in every sense for you to want to spend your money on it. After all, you need to use the furniture for your baby and nothing short of perfect will do.
When it comes to our children; we want the best – always. Romina baby furniture is one brand that offers parents not only quality furniture but also peace of mind.
About the Brand
Romina is a European baby furniture brand founded in Romania in the year 1991. In 2006, the company ventured into the US and established itself firmly as a reputed baby furniture brand. Romina baby furniture is available with more than 85 retailers in different parts of the world.
With experience and expertise spanning three generations, Romina baby furniture is crafted with passion and for perfection. The company manufactures its furniture with raw materials sourced from Europe and maintains its own production facility. There are no third-parties involved in the production of Romina baby furniture. The final result is evident in perfect craftsmanship, quality, and safety standards.
Consider these four greats reasons to buy Romina baby furniture.
Sturdy Quality
Romina baby furniture is made with 100% hardwood. Only the finest quality of wood is selected to make Romina baby furniture. The company treats the hardwood with the respect it deserves. The material is treated right and shaped using quality tools and the highest manufacturing standards.
Romina baby furniture is built to be sturdy and durable. The manufacturing process is inspected at every stage to ensure the best outcomes.
Non-Toxic
Baby furniture needs to be safe. But it is difficult to find furniture made with non-toxic material. Oftentimes, parents may not even recognize the toxins hidden in plain sight in the form of paints on baby furniture. But such is not the case with Romina baby furniture.
The company ensures that only organic finishes and glues are used to make Romina baby furniture. When you use Romina baby crib or other furniture items from the brand; you can be at peace knowing that your little one is safe from harmful fumes. Paints and glues can release toxins in the form of VOC (volatile organic compounds) or formaldehyde emissions. These toxic gases can enter your baby's bloodstream via his or her breath and cause harm. But there are no such risks when you use Romina baby furniture.
The company uses organic and water-based finishes, which are non-toxic. Romina furniture comes with GREENGUARD Gold certifications. The certification means that a specific interior product produces low or no chemical emissions.
Safe
Romina baby furniture is tested properly and only then certified to use at home. The company ensures that its products are periodically tested for CPSC standards. Consumer Products Safety Commission (CPSC) is a regulatory body in the US for consumer products. These standards are put in place to reduce the injury risks from the use of consumer products.
Romina baby furniture not only meets CPSC standards but also exceed them. Baby furniture must be safe in every way. When you buy Romina baby furniture, you are investing in the safety and good health of your child.
Appealing
Of course, your baby's first furniture needs to be appealing too. Baby furniture Miami is an integral part of your baby's initial growing years and those precious childhood memories. So, everything needs to be perfect when it comes to your baby's care and items you need for the purpose.
With Romina baby furniture, you don't need to compromise on the aesthetics of the furniture over quality and safety standards. Whether you buy single or double dressers, nightstands, cribs, baby stations, or any other furniture item from Romina; you can ensure that each product is appealing and beautiful.
Romina baby furniture is available in neutral colors to match any wall color, décor, and room style. You can enliven the natural wood color of many of Romina baby furniture items with colorful accessories such as sheets. Each item is available in many different shades. So, you can choose one as per your preference.
Different Designer Baby Bedding Sets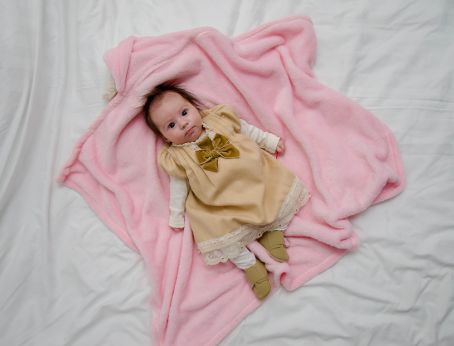 Designer baby bedding is a top notch luxury for you as well as your baby. The cribs are usually a bit more expensive than the usual beds, but are often made of high quality and offer all the comforts your baby needs. The fabric you choose in the bedding plays a very important role in your baby's sleep patterns. The most commonly used fabrics include satin, silk or cotton.
Cotton, over the years has emerged to be one of the most popular choices. It is cool in the summers and snugly in the winters. There is a huge consumer demand and most of the manufacturers focus on cotton bedding sets only. The bedding sets are available in different sizes and they come in vibrant and vivid prints. Nothing spices the baby bedding more than the designer baby bedding sets with famous cartoon characters printed on them.
You must make sure the prints on the chosen baby bedding set is durable and you can machine wash them without worrying about them wearing away or fading after few washes.
Another aspect in your checklist is to ensure the bed sheets fit the mattress in the crib. Choosing the right bed sheet was an easy affair before, when all baby bedding had the same size. Today, the manufacturers have come up with plenty of improvements and additions. So, to be on the safe side, you must measure the size of your mattress and look for the right designer bedding sets that can be easily tucked under the mattress without any hassle.
It will be an added advantage if the designer baby bedding set comes with stain protection properties. Some manufacturers add a special treatment in the fabrics to make them stain resistant that saves a lot of your cleaning time. While you spend a little extra in the beginning, you end up saving a lot more labor and money in the long run.
Rather than emphasizing too much on the style and designs, focus more on the aspect of safety. Too much of style can put your baby at risk. It is generally said that you must not use pillows inside the crib. Even use of bumpers is controversial as some say rather than protecting the baby from colliding to the railings, the chances of suffocation increase with use of bumpers. You can get in touch with your pediatrician for more advice on baby bedding.
Some manufacturers even offer furniture, rugs, borders and wallpapers that coordinate well with the bedding. Toy boxes, diaper stickers, mobiles, matching lamps are some of the extras that many manufacturers offer. Before choosing any of the accessories, you need to ensure they are safe for your kids. Designer baby bedding though costly in the initial phase, saves a lot of money in the future. It lasts longer and coordinates with other accessories in the nursery and offer unmistakable harmony and design to your child's room.
Tips to Select Best Baby Bottle Sterilizer
The milk bottles that your little one depends on for nutrition for a major part of his initial months, can also act as a carrier of diseases and infections if not cleaned and sterilized properly. The problem is that even tiny traces of milk left behind in the bottle can cause bacteria build up, which can result in infections. The only way you can protect your baby from such infections is by sanitizing these bottles well.
Your little one has still not developed the immunity that you possess and is more prone to infections during the first year. While milk and formula contains a lot of vitamins and nutrients that helps your infant grow, but they also create a breeding ground for bacteria, which can be harmful for your baby's health. Therefore, buying the right kind of bottle sterilizer for the wellbeing of your baby is your best choice. Baby bottle sterilizer destroys all sorts of harmful bacteria in the bottles and makes them safe and sterile for use. Following are some tips that will help you select the best bottle sterilizer for your baby:
• If you usually sterilize a single bottle at a time, then it is advisable that you buy a special sterilizing bottle for microwave sanitizing, instead of investing in a whole sterilizing unit. However, you shouldn't sterilize normal bottles this way as certain areas can be left unsterilized and can cause infections.
• Opt for a sterilizer that can accommodate both normal and wide-necked bottles, so that you can get more flexibility to choose either variety according to your choice and suitability with the baby.
• If you are buying a cold-water sterilizer, then make sure that it has a strong and durable handle. This is because this type of sterilizer becomes very heavy and bulky to move when filled with water.
• Buy a sterilizer that comes with a tray, which can hold small nipples, etc. A pair of tongs also comes in handy for picking up sterilized equipment.
• If you are a regular bottle feeder, then invest in a large sterilizer, which can accommodate more bottles at one time to make your job easier.
• You can also buy a sterilizer that can hold sippers and bowls as well. These sterilizers will come handy even in the weaning stage.
• Some sterilizers offer the dual sterilization option to offer more flexibility. For instance, a single sterilizer can allow both microwave and cold water sterilization and can even be used when away from the house.
• A travel sterilizer is also a good option. It is smaller in size and also weighs less, which makes it more handy and convenient for holidays.
So, keep these tips in mind while buying a sterilizer for your baby so that you can get best baby bottle sterilizer for your little one.