Baby Room Design – Steps to Planning and Creating the Baby Nursery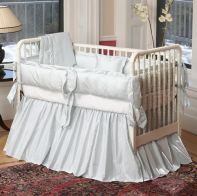 The very news that we are welcoming a newborn into our lives can be overwhelming. Those tender lips, face, hands, and cute innocent smiles added with the warm touch – we all wait eagerly to experience the purest form of love through babies. Especially for the parents to be, there are a lot more tasks to be done than just enjoying these feelings.
If you have been struggling with designing ideas for your baby room, here are some simple steps that can help you with the same.
Step 1: Focus on safety
Safety is what comes to our mind when we first think of our baby. Never include sharp-edged furniture, toys, or décor items that might cause unforeseen injuries. Opt for curved and smooth-edged furniture that will be gentle on your baby. Adding such furniture helps immensely when your baby starts crawling or tries to stand on their own. Even in the crib, do not use toys and décor items that are made of harsh material.
Step 2: Play with colors with care
Pink and blue are notorious for being sexist. If you research a little more into say Pinterest or baby furniture online stores, you can get plenty of ideas about what colors might be chosen for baby rooms.
Light pastel colors, warm shades of yellow and orange, shades of grey and blue in the right proportions, etc. can work well for luxury baby rooms. Choosing those colors is also a good idea as they go well even when your baby turns into a school and college-going age.
Step 3: Break the monotony
If you have already started with researching for  luxury baby room ideas, you might have the same repeated patterns and décor in most cases.
Why not try something unique and making a mark of your own? Go shopping and handpick items that might serve the same purpose. Who knows your baby room design might be the next big trending idea? Invest time and effort without extending yourself too much. It will be worth it.
Step 4: Organizers and baskets
That little one who will be in the crib soon will start demanding countless toys and play items more than you could even imagine. You will be needing organizers and baskets of all sizes and purposes for organizing toys, clothes, diapers, and other accessories of your little one. So, shop for them and try to mix and match the colors and sizes to give the room a trendy look.

Step 5: Planning for twins
The news that you are expecting twins might be doubly exciting. At the same time, taking care of twins and managing their tasks can be taxing, especially if you have got no other help. So, plan for arrangements in the baby room that can ease your life. Arrange for two cribs with sufficient distance. When purchasing accessories, see buy in different colors to make sure you are using them without mixing each other.
Step 6: Think long term
Babies grow up sooner than we imagine. The crib that we buy now might not be any more needed after some months. Or the décor that you make might look outdated by the next year. So whatever investment you are putting in bring out the luxury baby room, think in long term, and proceed. opt for repurposable furniture or neutral shaded decoration that will serve long even when the kids grow up.
Step 7: Focus on quality
Quality and cost go hand in hand. When you want to make the room safe for your baby, by also providing it a luxury look, focus on quality items. Choose furniture and accessories from well-established brands as they will have non-toxic options that are healthy for your baby. Such furniture also comes with a warranty and safety assurance giving you ample peace of mind.
Conclusion
The baby room that you design must be a safe haven for your baby. Designing the baby room and finalizing on the décor and essentials is a confusing task. It takes a lot of time and research. But in the end, the results will be worth it. Do ample research on the internet. Follow mom's blogs and baby room designer portals on social media. Save and learn from the ideas, be it small or big. And create your style that your baby will fall in love with!
A Few Tips for Baby Nursery Safety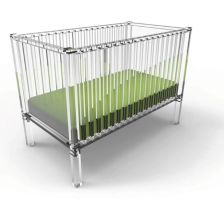 You may fill the nursery with branded accessories and essentials. Paint the room with the best appealing colors. And gather all the baby needs without missing any. But any due negligence on the safety of your luxury baby nursery will cause more damage than expected.
What to take care of when considering nursery safety?
Many aspects. Right from pillow cushions to toys that you add to the room, the brand pf paint to the curtains, everything needs double care to ensure maximum safety for your baby.
Here are a few tips for baby nursery safety that are easy to follow and can help designing a safe nursery for your baby.
Clutter
When we say clutter, do not wonder why clutter comes into the baby nursery. The clutter that we are mentioning can be in any form that we can ever imagine. They can be car keys, earrings, pens and pencils, unused magazines, teacups you might have forgotten, crumbs of snacks, and food items.
Anything that your baby essentially does not need is clutter in the room. Chances are that they pose dangers at unforeseen times. Hence, always keep the baby room clutter-free.
Curtains
When choosing curtains, make sure they do not get entangled in the baby's neck. Also take care that the rods do not fall, even by accident. Keep curtains always clean and dust-free to prevent allergy-causing conditions to your little one.
Extra pillows
Pillows work as cushions for cribs. But what if they fall on the baby's face in the middle of sleep? Better avoid extra pillows near the baby's sleeping area.
Windows
Babies might crawl and try to look outside the windows that might lead to dangerous situations. Fix protection gauges for windows. Take care that they have latches that come to help during fires.
Medicines
You might keep the baby's medicines and syrups so that they come in handy for immediate use or to remember better. But chances are that babies may accidentally consume them in your absence. Keep away all the medicines no matter what they are.
Electrical outlets
Cover all the electrical outlets. Choose protected electric plugs and sockets for kids' rooms such that your baby may not insert fingers into them. Close any unused sockets with insulation tape for better safety.
Choking
Choking is one of the dangerous risks among children. It might happen in any form. The stuff from the soft toys, or the beads from the crib décor items. Anything might lead to choking. Avoid all such items that might cause choking when your baby might put in the mouth during playing.
Wall paint
Opt for chemical-free paintings for the baby's room. They might demand initial cost from your budget but then they are safe for your baby. Such paints also impart a rich look to your luxury baby nursery.
Used furniture
Used baby nursery furniture can help save the budget if you are on one. But, before selecting used models of kid's room furniture and cribs, you should check the recalls. The State keeps updating the safety measures for kids periodically. Thus, any model of kids' room furniture that might have been recalled or outdated should not be chosen keeping in mind the safety considerations of the baby.
Toy organizers
Toys are indispensable for engaging kids and develop their cognitive skills. Thus, your baby will have tons of toys very soon before you realize in the form of gifts or your purchases. Make space for their storage in the form of safe to use storage bins and baskets without any sharp edges.
Mobile phones and related accessories
The habit of using mobile phones and leaving them in kid's rooms might lead to many consequences. You might leave the charger on, or the pen drive might cause choking, or any other mishaps are bound to occur due to the electronics and electric devices. So, avoiding them altogether in the nursery room is the best way to ensure the safety of your baby.
Conclusion
Babies grow up sooner than we realize. The nursery room should be the safest possible place for your munchkins to play and grow happily. Thus, taking every possible care right from the stage of designing the nursery baby room will only promise more desirable results.
Luxury Baby Cribs – A Quick Guide for Parents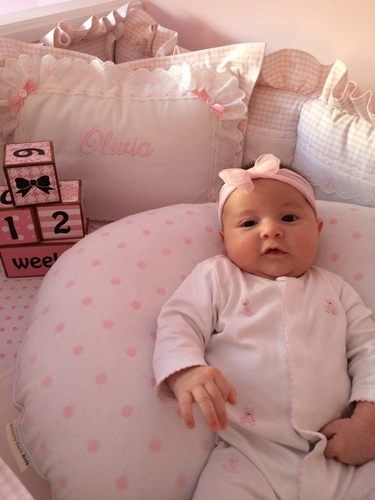 'Baby' – The Most Important Part of a Parent's life. Every parent has lots of dreams and plans for their babies and wants to provide them with everything perfect.
One such indispensable need for a baby is a baby crib. And the usefulness of baby cribs is unexplainable.
A crib is a bed designed especially for infants and toddlers with railings on all four sides to ensure the baby's safety. There is an endless number of variety of cribs available at shopping platforms but the real challenge is to select the safest and suitable one.
Parents must check if the crib is manufactured according to the Consumer Product Safety Commission guidelines. Let us have a look at some of the important guidelines before choosing a baby crib your love.
•  Side Bars: Make sure that the spacing between the bars should lie between 2-3/8" to ensure that your baby does not slip out from them. It is recommended to avoid cribs with cut-outs on headboards or footboards.
•  Corner posts: Check that the size of corner posts must not exceed 1/16th inch or else it can catch the baby's clothes and lead to a huge accident.
•  Try to select bare ones: Better to avoid any kind of stuff toy or pillows attached to the crib at it can be a suffocating hazard for the infants. The only things that should be there in Crib should be a cloth sheet and waterproof sheet along with a swaddling blanket for winters.
•  Ease of cleaning: Look for the washable mattress and sheet which can be washed easily with regular laundry.
•  Hanging stuff: Make sure the hanging stuff should be at height, out of baby's reach.
•  Mattress: Mattress should fit the crib perfectly without leaving any space at corners or sides. Check by putting fingers between the crib and the sides of the mattress, if your finger is passing easily, then it's not the perfect one.
•  Finishing: Baby cribs are usually made up of woods. If you are selecting a wooden crib, make sure that its sides should not be pointed. Select a smooth and splinter-free crib. Look for the stability of hinges to understand its strength.
•  Height of Railing: Make sure the height of the side railings should be 26 inches above the mattress.
•  No to bumper pads: If you are also thinking that bumper pads are useful, then think again. These bumpers are nothing more than the suffocating hazards and as the baby becomes active, it can be used by him/her to climb and fall off from the crib.
Some basic Types of Cribs
1.  Standard Cribs: If you want to buy one crib and use for you present as well as future baby, then this is the best choice. These cribs are sturdy and long-lasting with a simple design and four fixed sides.
2.  Convertible Cribs: These cribs are life-long furniture for your baby. They can serve the purpose at many stages of your baby's development like you can use them as a crib and then convert it into the side bed or toddler bed and when you think it's safe for your baby to sleep alone on the bed, you can convert it to simple bed.
3.  Bassinets: Shortage of space? No worries, this one is for you. These require less space due to small size and they can be used as a rocker to calm your cranky baby. Mostly beneficial for the first few months.
4.  Travel cribs: These are best suited for parents who live away from their houses and need to travel frequently. These cribs are light-weighted and foldable.
5.  Mini Cribs: These cribs are again the solution for small apartment owner parents. This occupies less space and has all the features of a normal crib. These are best for up to 6 months of babies.
6.  Dust Stopper: It is better if you can find a crib that stops the dust. As the baby is delicate, she can easily get health issues due to dust. Make sure the luxury baby cribs should not allow dust inside.
Conclusion:
Finalizing a crib is a tricky task. Parents need to consider lots of things before selecting them. It is important to choose wisely because your baby is going to spend most of the time in a crib. It should be super safe, durable, and highly comfortable for your baby.
Types of Baby Cribs – Finding the Right Crib for Your Baby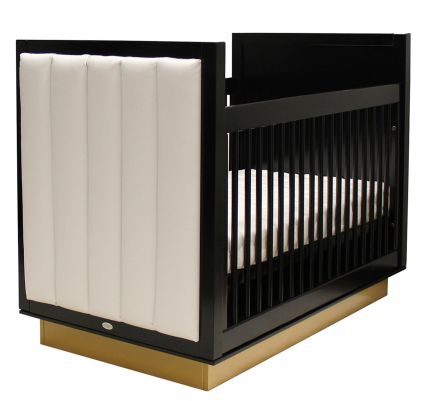 With so many different kinds of cribs in the market today, it is easy for to-be parents to become confused about the right item to buy. Nowadays, you can find anything from simple and standard cribs to really beautiful luxury baby cribs. The choices for parents are endless when it comes to buying cribs. So, access to good information before the shopping trip can be helpful.
Here's more on the types of cribs and finding the right one for your baby.
Types of Cribs
Standard Cribs
Standard, regular, or classic cribs are quite popular due to their sturdiness and simple designs. Such cribs contain four sides with slats. The sides are fixed and there are rarely any additional features in standard cribs. But you will get your choice of materials, colors, and perhaps even sizes if you customize the crib.
Due to its non-convertible feature, standard cribs are usually lightweight. But yes, its weight will ultimately depend on the material used to construct it.
Standard cribs are ideal for you if you plan to use a toddler bed for your little one. Babies can easily use standard cribs until the age of two. Then you will need to switch them to a bigger bed. If not then there are other crib options for you as well. If you plan to have more than one child, you can easily use a standard crib for the new baby. Cribs from good brands can last for generations. So, you can even pass one along in your family.
Convertible Cribs
Convertible cribs (or lifetime cribs or 3-in1-cribs) are designed for convenience. You can convert one into a toddler bed or a single bed; even a twin-sized bed. The design of convertible cribs is usually that of a standard crib.
Convertible cribs are perfect for you, if you don't wish to buy new beds, as the sleeping needs of your child changes with age. If you are not planning to have more than one child then a convertible crib is the perfect fuss-free solution for you.
Buying convertible cribs can also be cost-effective for you. You may, however, need to pay a bit more upfront than a standard crib. But since you won't need to buy a bed for your child again for a long time, it can turn out to be a good solution.
When buying a convertible crib, choose a design that won't look dated over the years. Opt for soothing colors that are beyond the décor trends such as bold hues, neon shades, etc.
Multipurpose Cribs
Multipurpose cribs are suitable for those with a limited nursery space. Buying one is also perfect if you do not wish to buy an assortment of different furniture for the nursery. These are also known as multifunctional cribs or combination cribs.
Such cribs come with extra storage, a changing table, or even a dresser. Most often; multipurpose cribs will contain a changing table and perhaps a drawer or two.
You can approach companies that make customized cribs to add features as per your needs and desires. You can add drawers to the changing table or use the additional space for storage only. Multipurpose cribs with drawers under the crib may add more stability to it.
To purchase the perfect multipurpose crib, it is best to order a customized one. You can order the features that you like. You can even choose the size of the drawers. For instance, it is best to choose three smaller drawers than only one large one. Multiple drawers will help you organize your baby's stuff more neatly.
Other Points to Note
 If you don't like standard cribs in the market, you can always opt for customized solutions. Choose reputed companies that will custom-built the item as per your desires – be it with simple and non-fuss designs or luxury baby cribs.
 When finalizing a crib, do not only look for the features and the pricing. Check the various items for toughness, balance, and sturdiness.
 Opt for soothing colors and safe materials when buying cribs.
Luxury Baby Bedding – It's All About Your Baby's Comfort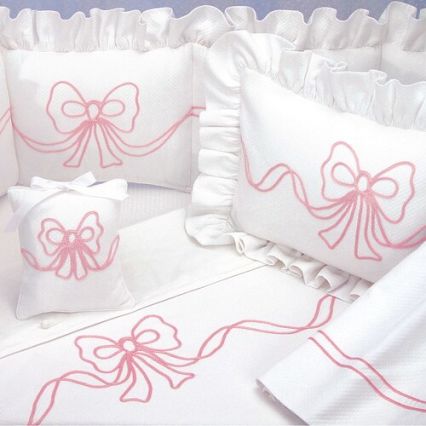 Luxury baby bedding needn't be a frivolous expenditure. Such products can be extremely comfortable for babies while also providing them with a feel of super bliss and delight. Buying luxury products for babies can also feel good to parents. Good quality luxurious baby bedding can also feel good to babies.
Why buy luxury baby bedding?
The Ultimate Comfort –
Luxury baby bedding can include items like sheets, pillowcases, quilts, blankets, and crib skirts.
These are essential items for babies. So, you can opt for styles that are opulent and more comfortable. Luxurious fabrics such as silk or very high-quality cotton are extremely soft. Such materials can be soothing for babies' skin. Natural silk and organic cotton are also free from allergens. Bedding made from such materials will keep your baby's skin free from rashes and itching.
Luxury bedding is most often made with natural fabrics such as silk or cotton. So, such items will be breathable and cozy. Your baby's body will be able to maintain a stable temperature throughout the night when covered with quilts or sheets made with non-synthetic materials.
The extra comfort will aid to your baby's good sleep, which is extremely important for their optimal growth. When your baby sleeps well, it will also ensure good sleep for you and your partner.
Feel Good Vibes –
Luxury feels good – be it in the form of bedding. Soft materials and soothing colors will add to the vibes of the nursery. Space is defined by energy. When you use luxurious items in a room and if it makes you feel good; it will add to the positive vibes in that space.
The nursery space will, thus, exude vitality. Such a good energetic space can be extremely healthy for babies. It will also feel good to you.
How to buy luxury baby bedding
Luxury bedding is more than just its price tag. The quality of the items must justify its price. The bedding must be really opulent in terms of the materials, design, and the overall quality.
 Think about the kind of fabric you want for the bedding. You can choose from opulent silk to super deluxe cotton. Choose cotton satin for really lavish material. Select silk satin or doupioni silk for soft and lush baby bedding.
 Make a list of the items you want to buy. You may already have different sets of baby beddings. So, perhaps you will want just one set in silk or cotton satin. Perhaps you wish to buy extra silk sheets or just the quilt. Perhaps you want to buy luxury beddings for gifting purposes. Whatever your requirements; making a list prior to the shopping makes it easier to spot the right items.
 Check online stores for luxury baby bedding collections. It will give you an idea about what is available in the market. Checking online catalogues will also help you to easily compare the prices of different items available at different stores. There is another benefit of checking beddings online. If you are shopping during your pregnancy, you can do so from the comfort of your home. If you are shopping after the birth of your child then you wouldn't need to worry about baby's feed and sleep timings and arranging for a caretaker etc.
 Check the sheets for thread count. Higher thread counts add softness to a fabric. So, consider it when choosing cotton luxury baby bedding.
 Consider different colors. Mix and match the bedding sets to the crib or the wall paint in the nursery. Opt for softer hues that will be soothing for babies; such as powder blue, baby pink, cream, peach, etc.
 Pay attention to the design of the bedding sets. When you are buying luxury items, their design must be unique and special. If you don't find anything distinct enough as per your taste then opt for customized bedding sets.
 Bookmark the items you like. Don't finalize your purchase before you have seen different items at leisure. Once you are sure of what you want to buy, finalize your purchase.
 Refrain from buying all bedding sets at one go. Shopping at different times will give you access to newer collections.